Russ Darrow Mitsubishi Tire Department
The condition of your vehicle's tires impacts ride quality, fuel efficiency, and safety. Worn tires need to be replaced before you experience a flat or, even worse, a blowout. The replacement should be the same size and have the same load rating as the other ones on the vehicle. Your Mitsubishi owner's manual will identify the type of tires they recommend for your model and year. When you're looking for tires for sale in Waukesha, look no further than Russ Darrow Mitsubishi. Many customers take the short drive from Milwaukee, Brookfield, West Allis, and Wauwatosa to get quality tires and tires services from us.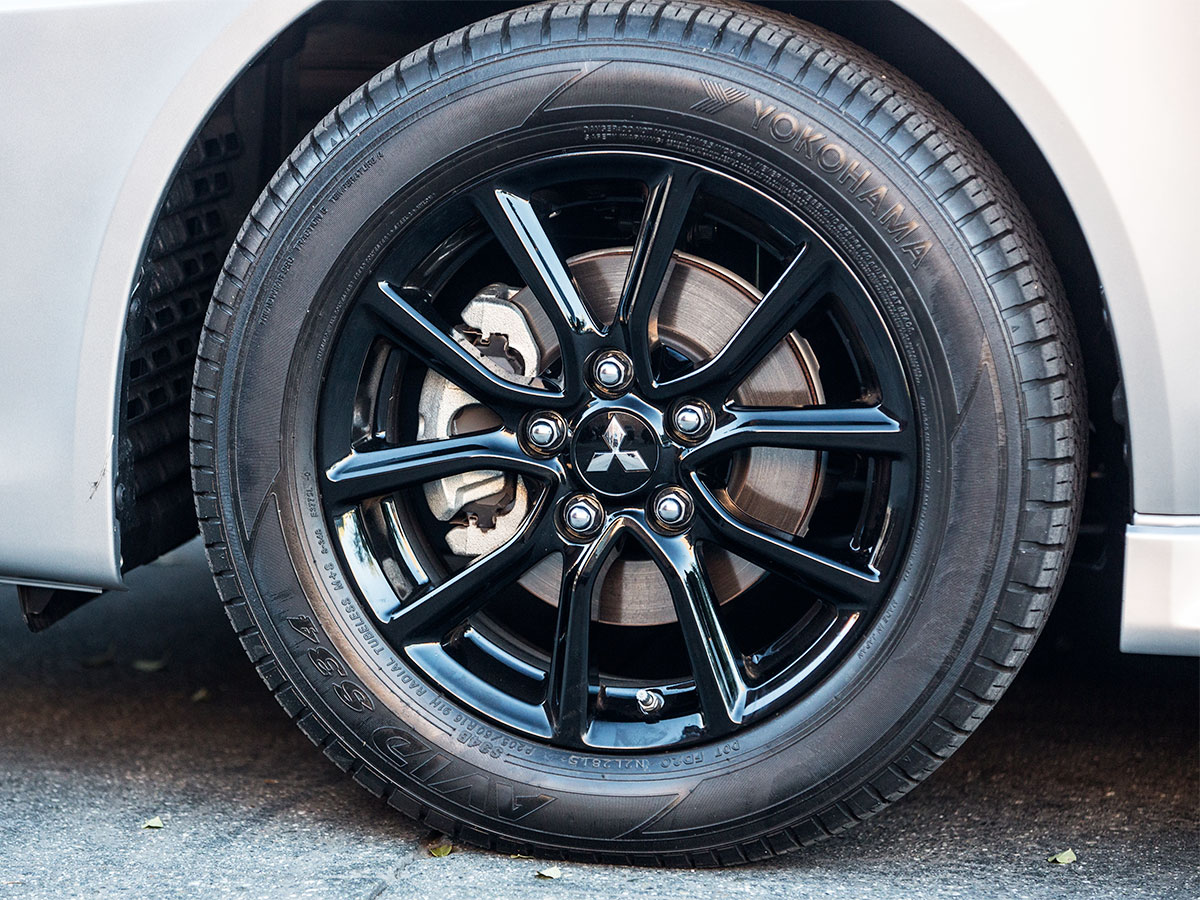 Replacing or Repairing Tires
In our Mitsubishi Tire Center, our technicians can check your tires for wear patterns and proper inflation. This can prevent problems when you are driving. They will also check to ensure that your spare tire is in good shape. If you do have a flat, if it is a small puncture wound, sometimes it can be fixed with a plug. Typically, these are ¼" holes or smaller. If the flat is caused by a bigger puncture, it will need to be replaced.
Replacement Tires
At our tire sales center, technicians will examine the condition of your tires. Tires that are in poor condition are unsafe to drive on. They will also cause drifting while driving and lower overall performance. If you come in to replace a tire, your technician may recommend that you replace two tires and get a tire rotation. This is a good idea as it will cause the tires to wear more evenly and improve your driving comfort.
SCHEDULE SERVICE
Don't Skip Replacing Tires
Underinflated tires with uneven wear patterns can begin to bulge in the sidewalls. This is not only unsafe; it creates the potential of a blow out while driving. Our technicians recommend that while you are getting gas, take a few moments to walk around your vehicle and visually inspect your tires. It can help you spot problem areas before they become significant situations.
Mitsubishi Tire Sales & Service in Waukesha, WI
For every model, Mitsubishi outlines the best tires for their vehicles. At the Russ Darrow Mitsubishi Tire Center in Waukesha, WI, our team has the best tires for your vehicle. When you come in for a replacement tire, they will quickly get the right one mounted and balanced so that you can get on with your day. Quality tires mean great vehicle performance. It's also key to a safe and comfortable driving experience. When you need new tires, need them checked or a tire repair, our team are the experts to call. We're ready to help you with any of your tire needs. Come see us today to see why Mitsubishi certified tires will make all of the difference!
SHOP TIRES
Dealership Amenities
Mitsubishi Factory Trained Technicians
Genuine OEM Parts
Comfortable Waiting Area
Beverages & Snacks
Magazines
Complimentary Coffee
Certified Mitsubishi Accessories
Open Saturdays