Your Local Mitsubishi Dealer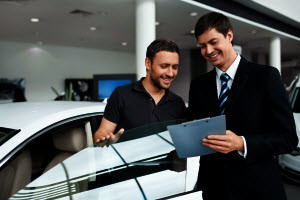 At Russ Darrow Mitsubishi, we're proud to be the go-to Mitsubishi dealer for drivers in the Waukesha and Pewaukee area, but we're not exclusive to those wonderful communities. We're happy to be the Mitsubishi dealer to the surrounding areas, providing our unmatched customer service, expert maintenance, and vast inventory of reliable Mitsubishi cars.
For us at Russ Darrow Mitsubishi, we're thrilled to offer many of our services to drivers all over the eastern Wisconsin area. Our team of sales associates and certified technicians makes us proud every day with their remarkable work and their outreach with our customers. Ever since the first Russ Darrow dealership opened in 1965, we've worked to be one of the biggest names in cars in the greater Wisconsin area.
Our goal is to provide helpful service and advice to the visitors on our lot. Whether they're simply browsing or they know that they want a new Mitsubishi, our team carefully gets to know every customer in an effort to provide them with a unique car buying experience.
Our Service Areas
On this page, you'll see a list of the many communities, towns, and cities that we proudly serve. If you're looking for information that's relevant to you, find your city, click, and learn all about how our Mitsubishi dealership can help you. Whether it's with our inventory, service department, or parts and accessories, we're here for you.
These articles generally begin with a short introduction about the wonderful aspects of the communities we serve. We then introduce our dealership and highlight the many services that we offer to our customers. Read through our community-focused pages to learn more.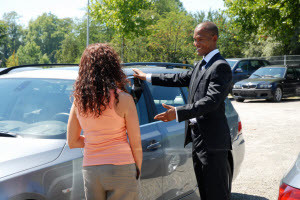 Are These Pages Required Reading?
You don't have to read these articles, but they can be helpful for determining if you're looking for a Mitsubishi. You can even learn more about your surrounding communities. These articles were designed to help people who need a vehicle to find us and show them how we can assist them in many ways.
If you have more questions, contact us at Russ Darrow Mitsubishi.