Leasing vs. Financing
When drivers in the Waukesha, Milwaukee, and Pewaukee areas are looking for a new car, they all have the same question in mind: Do I lease or buy? This is a tough question because each decision has their respective pros and cons. It's a matter of perspective and preference, so you need to ask yourself which you'd prefer to be: a leaser or an owner?
In this guide, we'll carefully go over both leasing and buying to show which avenue would be better for you to take. You'll learn about the advantages and disadvantages of each decision. By the end of this article, you'll know which you'd prefer.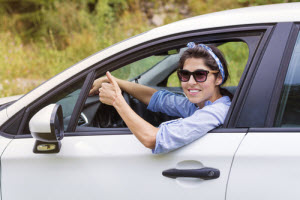 Leasing a Car
There are many advantages to leasing a car. Lease deals typically only last three years, so you can easily move on after your lease without being tied down to the vehicle. When it comes to payment, each month you owe less than you would if you had purchased the car. You also get less costly maintenance because the vehicle is under the manufacturer warranty. You don't have to worry about haggling the trade-in value because all you need to do is return the keys and decide on your next car.
Although there are many advantages of leasing a car, there are also a few disadvantages you may want to know about. The number one disadvantage is that the car isn't yours; it's the dealership's. That means any wear and tear will be scrutinized and could end up costing you more in the end.
Another common complaint about leases is the mileage issue. Typically, you're given 12,000 allotted miles. When you break that down, it's only 1,000 miles a month. If you have a lengthy commute, you have a good chance of going over, and the extra miles will end up costing you.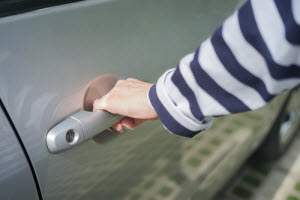 Buying a Car
When you buy a car, it's yours. You can do whatever you want with it. You don't have to worry about going over on miles. You can choose to sell the car whenever you want. There's also a joy that comes with being the proud owner of a car.
As for disadvantages, there's a couple you should be aware of. The number one disadvantage is money. The monthly payments are much higher than that of a lease. Your vehicle also drops in value the second you drive it home from the dealership.
You're also responsible for maintenance. When you buy the car, you get a limited warranty, but after that warranty is up, all the repairs and services come out of your pocket. You should also be aware that the bigger, costlier problems with your vehicle occur later into your ownership. When you go to sell the vehicle, you may have to deal with haggling to recoup a portion of the money you originally spent on it.
The Decision is Yours
By reading this article, you learned about the pros and cons of both leasing and buying. The decision is ultimately up to you when it comes to your automotive future. Do you want to buy, or do you want to lease?
If you have any questions about leasing or buying, feel free to contact us at Russ Darrow Mitsubishi. We're always happy to help drivers in the Waukesha, Milwaukee, and Pewaukee areas.
When You Lease

Monthly Payments

Monthly lease payments are usually lower than monthly finance payments because you are paying only for the vehicle's depreciation rather than the full purchase price during the lease term, plus rent charges (like interest). Alternatively, you can lease a more expensive vehicle for the same monthly payment as financing.

When You Finance

Monthly Payments

Monthly finance payments are usually higher than monthly lease payments because you are paying for the entire purchase price of the vehicle, plus interest and other finance charges, and taxes. For the same monthly payment as leasing, you must finance a less expensive vehicle.

When You Lease

Vehicle Return

You may return the vehicle at lease end, pay any end-of-lease costs and "walk away."

When You Finance

Vehicle Return

You have to sell or trade the vehicle when you decide you want a different vehicle.

When You Lease

Future Value

The lessor has the risk of the future market value of the vehicle. You generally have the opportunity to gain any vehicle equity.

When You Finance

Future Value

You have the risk of the vehicle's market value when you trade or sell it. You would also have any vehicle equity.

When You Lease

Up Front Costs

Up-front costs of leasing a vehicle are usually less than up-front financing costs. They typically include the first month's payment, a refundable security deposit, registration fees and sometimes local taxes. Up-front costs can include:

Capitalized cost reduction
Taxes
Other government or lessor charges
Optional insurance and services
First monthly payment
Refundable security deposit
Prior lease balance
Prior credit balance

When You Finance

Up Front Costs

Up-front costs of buying a vehicle are typically greater than up-front leasing costs. They typically include the cash price or a down payment, sales taxes on the full price of the vehicle, registration fees and other government charges. Up-front costs can include:

Cash price or down payment
Sales tax
Other taxes
Other government or lender charges
Optional insurance and services
First monthly payment
No refundable security deposit
Prior lease balance
Prior credit balance

When You Lease

Total Costs

The total costs of leasing a vehicle for a fixed period are generally less than for financing because of lease savings on depreciation and gap coverage; reduced sales tax; and the time value of money benefits.

Depreciation
Gap coverage
Sales/Use tax
Time value of money

When You Finance

Total Costs

The total costs of financing a vehicle for a fixed period are generally more than for leasing because of higher costs of depreciation and gap liability, more sales tax and the time value of money differences.

Depreciation
Gap coverage
Sales tax
Time value of money